About Forever Yong Farms...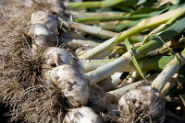 Our Land
Our land has been farmed sustainably for over 100 years by the original settlers - the Moyza family. Since 1997, the Rueb family has been selecting and developing our gourmet garlic strains.
Even Southern gardeners can grow high quality garlic usually found only in the North by selecting the right varieties. We are dedicated to developing these varieties and making them available to our customers.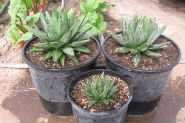 Agave
We are also enthusiastic growers of Agave Victoria-Reginae. This stunningly beautiful and slow growing plant does well Zone 8 or higher. It is drought tolerant, monocarpic, and endangered in its native habitat of the Sierra Madre.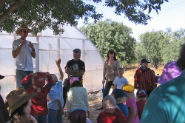 Community
Forever Yong Farm conducts and participates in various events. Here, Farmer John discusses spider ecology with eager pumpkin pickers at our fall harvest festival.
Forever Yong Farm also participates in a program where participants work at our farm in exchange for room and board through an organization called WWOOF USA.